Port of Newcastle is Australia's deepwater global gateway, the largest on the nation's East Coast.
Port of Newcastle is more than a port. It exists to build Australia's prosperity with responsible, integrated and innovative supply chain solutions.
With trade worth about $71 billion to the national economy each year, Port of Newcastle enables Australian businesses to successfully compete in international markets.
The port currently handles 4,697 ship movements and 166 million tonnes of cargo annually. With a deepwater shipping channel operating at 50% of its capacity, significant port land available and enviable access to national rail and road infrastructure, Port of Newcastle is positioned to further underpin the future prosperity of the Hunter, NSW and Australia.
As custodians of the region's critical asset, Port of Newcastle is diversifying its trade as it strives to create a safe, sustainable and environmentally and socially responsible future.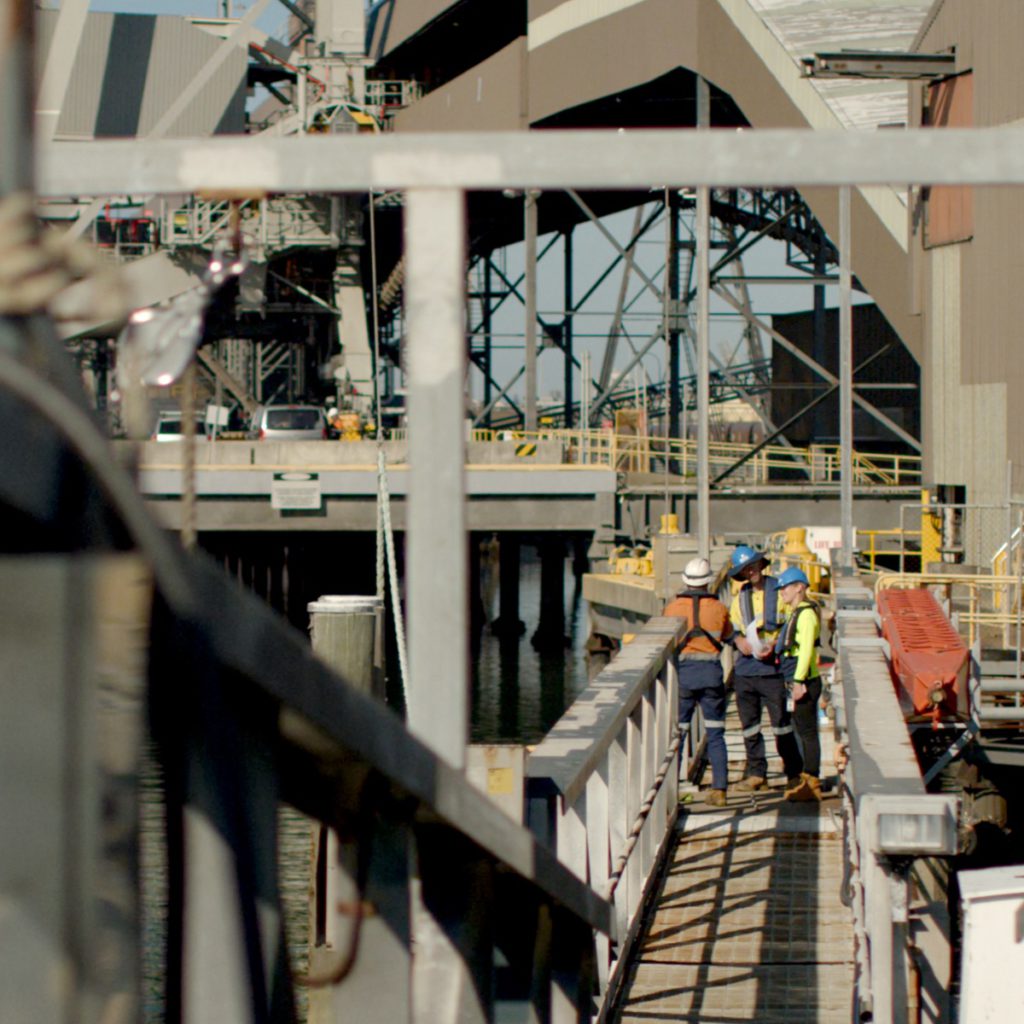 What we do
Port of Newcastle functions include:
Trade and port development
Management of 792 hectares of port lease land
Wharf and berth services
Maintenance of major port assets
Vessel scheduling
Dredging and survey services
Cruise shipping
Legal, planning and environment
Finance
Community and stakeholder relations
Port of Newcastle works closely with the Port Authority of New South Wales, a state-owned corporation with responsibility for Sydney Harbour, Port Botany, Port Kembla and the ports of Newcastle, Yamba and Eden.
The Port Authority of NSW is responsible for:
Pilotage services and the Harbour Master
Promulgation of depths
Vessel Traffic Information Centre (VTIC)
Port Safety Operating Licence, including: incident reporting, emergency response (including oil or chemical spill response), permit notifications (e.g. re: dangerous goods, bunkering or hot works)
Coal framework arrangements
Inductions for access to Port Authority of NSW sites
Maritime security functions for Port Authority of NSW activities
Nobbys Headland
Our Purpose
More than a Port.
Australia's deepwater
global gateway.
Our Vision
Build Australia's prosperity with responsible,
integrated and innovative supply chain solutions.
Organisation Structure
Our Shareholders, The Infrastructure Fund (TIF) and China Merchants Port Holdings Company (CMPort), each own 50% and have a strong, global track record in managing large infrastructure assets.
The Infrastructure Fund
The Infrastructure Fund ("TIF") is a 50% shareholder of our business. TIF is a ~$A2.3 billion[1] wholesale investment fund investing in Australian and overseas unlisted infrastructure assets.
Gardior Pty Ltd ("Gardior") is the trustee of TIF. Gardior's role as trustee of the Fund includes considering investment and divestment decisions recommended by the Investment Manager. Gardior operates independently of the Investment Manager.
Macquarie Asset Management (MAM) is TIF's investment manager. MAM is one of the world's largest infrastructure manager[2].

[1] As at 30 June 2021
[2] Based on AUM. IPE Real Assets (July / August 2021)
China Merchants Port Holdings Company (CMPort)
CMP a 50% shareholder of our business. CMP was listed on the Hong Kong Stock Exchange in 1992.
CMP is a global leading port developer, investor and operator, with a comprehensive ports network at the hub locations along coastal China, as well as Asia, Africa, America, Europe, Mediterranean Sea, as well as Oceania.
CMP's strategic vision is "to be a world's leading comprehensive port service provider". Through implementation of domestic, overseas and innovation strategies, CMP strives to achieve world-class level on various fronts, including global container throughput, market share, comprehensive port development, operation and management capabilities, asset utilisation, labour productivity and brand name.